Avalon Skin Diver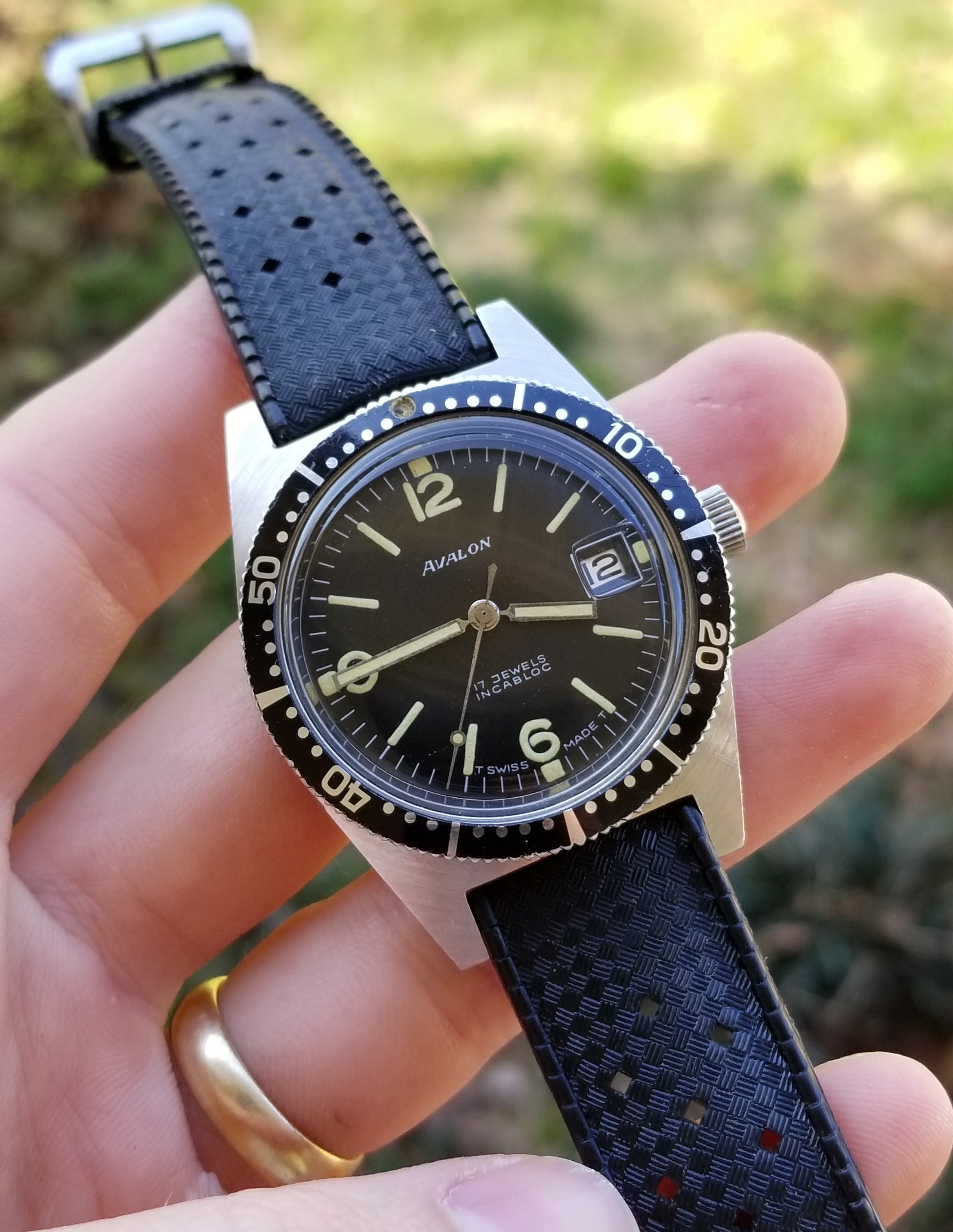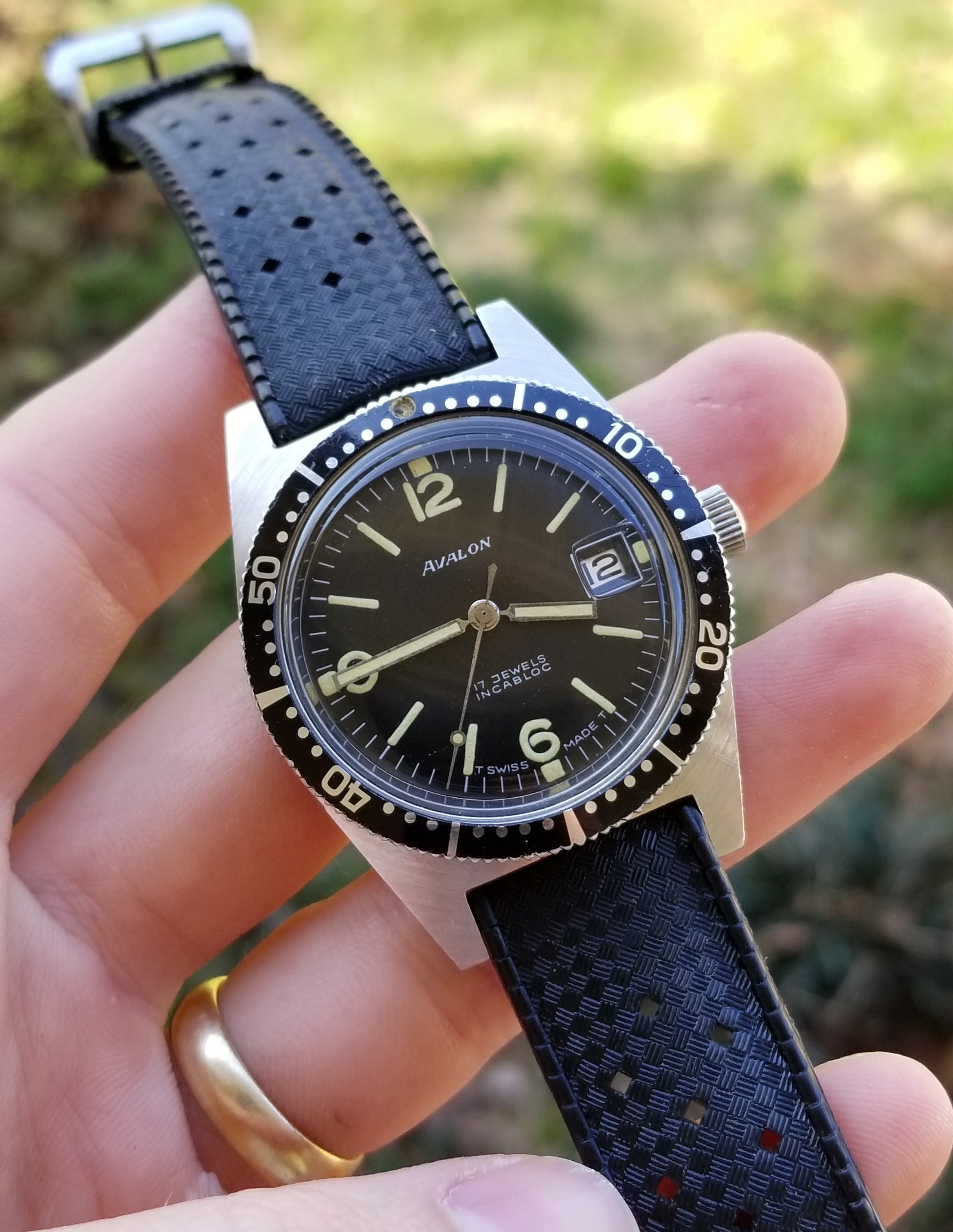 sold out
Avalon Skin Diver
A prototypical skin diver of the 1960's: broad, flat, handwind, and a steel case with notable presence. While this isn't a "name brand" timepiece, don't make the mistake of looking past it.
This Avalon skin diver has one of the better condition dial and hand combinations for the time period that we typically see. Combine that with almost 38mm wide (sans crown) and only 10.5mm thick, this beauty wears and looks as good as you can ask for out of a '60's sport watch.
Grab this one and don't look back…
Movement: A. Schild 1747, 17 jewels, 18,000bph
Case Signed stainless steel
Powered: Mechanical - Handwind
Case Width: 37.5 mm (40.5mm incl. crown)
Case Length: 47.6 mm
Lug Width: 19 mm
Thickness: 10.5mm
Crystal: New, dome magnifier acrylic
Crown: Non-screw down
Band: Vintage Tropic brand rubber dive band
Boxes: None
Function - This watch is wound by hand. It is recommended to wind the crown 10-15 times to typically give a power reserve to last throughout the day. If you do fully wind the watch, stop when you begin to feel tightness in winding pressure.
[All vintage watches are expected to function as described. However, due to age and generally unknown service history (unless otherwise stated), these watches may not keep time as accurately as new or quartz (battery) watches. This is completely normal and does not indicate that there is a major problem. Like your automobile, all mechanical watches will likely need to be serviced at some point in time. Please keep this in mind, as there is no guarantee regarding when these vintage watches may need standard maintenance. Every watch sold by Buying On Time is done so with the expectation that it is not currently in need of service or repair, unless noted. We guarantee that all watches sold are accurately described and in the stated condition when they leave our hands.]